Calendar: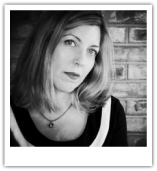 UPCOMING CLASSES & READINGS:
December 6, 2014 (Saturday): 10 am - 6 pm
Hedgebrook, Whidbey Island, WA Writing Salon
.
January 24, 2015: South Lake Union, Seattle, Manuscript Workshop & Class on Generating New Work with Susan Rich
January 28, 2015: New England Review Reading, Richard Hugo House, 7 pm
April 9, 2015: Queen Anne Books with Joannie Stangeland, 7 pm Seattle, WA
April 15, 2015: WordsWest, C&P Coffee, West Seattle, WA: 7 pm Reading with January Gill O'Neil
April 21, 2015: Ekphrastic Class: Field's End, Bainbridge Library
---
---
Past Events:
October 14th, 2014, DAR House (chapter member event) : Reading & Discussion, Seattle, WA. Noon.
October 11, 2014: Mountlake Terrace Library, Reading & Writing Class (Free to the public))
October 4, 2014: Poulsbohemian Reading, 7 pm Poulsbo, WA
September 17, 2014: Seattle Lit Fix! Jewelbox Theater in Belltown. 7 pm
The Stranger
recommended.
September 5-7th, 2014: Poets on the Coast, La Conner, WA.
August 3, 2014: Pacific Lutheran University Bookstore: Rainier Writer's Workshop, Tacoma, WA
July 19, 2014: Redmond, WA: Poets in the Park
July 12, 2014: Vaughn, Washington with musician
Reid Jaimeson
June 22, 2014 St. Barnabus Summer Poetry Reading Series: Bainbridge Island, WA 7 pm

May 23, 2014, Friday: Generating New Work Class with Susan Rich, In Other Words Bookstore, Portland, Oregon
May 21, 2014 with Susan Rich 7:30 pm:
The Mountain Writers Series
Third Wednesday Press Club Reading,
Located at 2621 SE Clinton, Portland, Oregon
May 15, 2014, Cheap Wine & Poetry, 7 pm: Hugo House, Seattle, WA
May 8, 2014, It's About Time Reading Series, 6 pm: Seattle, WA with Susan Rich & Annette Spaulding-Convy
April 4th, 2014: Reading at Elliott Bay Books, 7 pm with Martha Silano
March 23, 2014: Book Release Reading at Open Books, 3 pm
AWP- Seattle Events:
FRIDAY, February 28, 2014:
Crab Creek Review 30th Anniversary Reading from 3 pm - 4:15 pm: Seattle AWP, at the Bookfair's Alice Hoffman Stage.
Readers: Molly Tenenbaum, Peter Pereira, Marjorie Manwaring, Michael Schmeltzer, & Nancy Pagh.
From Finding Your Muse to Finding Your Readers: Book Promotion in the Twenty-First Century, 4:30- 5:45 pm, Room 608, Washington State Convention Center, Level 6
Book Release Party for
Hourglass Museum
with Susan Rich & White Pine Press, 6:30-8:30 pm, Seattle Art Museum
THURSDAY, February 27, 2014
AWP Panel: Booklift: The Author Cooperative Model for Launching New Work. 10:30-11:45 am
Book signing (Hourglass Museum), White Pine Press table, 2-3 pm.
February 7 , 2014: Writing Salon, 1 pm - 4 pm with Susan Rich on
Bainbridge Island, WA
February, 6, 2014: Beacon Bards, Seattle, WA 7 pm