Calendar: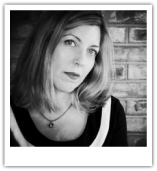 UPCOMING CLASSES:
April 30th, 2014: Redmond: Talk with Michael Welch on Emily Dickinson
May 23, 2014, Friday: Generating New Work Class with Susan Rich, In Other Words Bookstore, Portland, Oregon.
Click here to register
June 1, 2014: The Daily Poet Workshop in Seattle with Martha Silano (more info coming soon)
July 19-20, Redmond, WA: Poets in the Park
September 27, 2014: The Daily Poet Writing Class with Martha Silano, The Writer's Workshoppe in Port Townsend, WA
________________________
---
READINGS from Hourglass Museum:

April 17, 2014 Reading with Susan Rich, 7 pm: Northwind Arts Gallery, Port Townsend
May 8, 2014, It's About Time Reading Series, 6 pm: Seattle, WA with Susan Rich & Annette Spaulding-Convy
May 15, 2014, Cheap Wine & Poetry, 7 pm: Hugo House, Seattle, WA
May 21, 2014 with Susan Rich 7:30 pm:
The Mountain Writers Series
Third Wednesday Press Club Reading,
Located at 2621 SE Clinton, Portland, Oregon.
June 22, 2014 St. Barnabus Summer Poetry Reading Series: Bainbridge Island, WA 7 pm
August 3, 2014: Pacific Lutheran University Bookstore: Rainier Writer's Workshop, Tacoma, WA
October 4, 2014: Poulsbohemian Reading, 7 pm Poulsbo, WA
October 14th, 2014, DAR House (chapter member event) : Reading & Discussion, Seattle, WA. Noon.
---